Scores on the Doors for consumers
Before you fork out, check out - your favourite pubs, clubs, take-aways and restaurants.
Find out how hygienic and well-managed food preparation is at any of the 425,042 listed premises throughout the UK.


Check out on the move
Scores on the Doors for Food Businesses
We provide reporting and analysis services to help businesses manage performance and benchmark against competitors. Find out more about how you can improve your ratings below.
Improve your listing for free
Add your photo to get a featured listing
Add your website
Add your phone number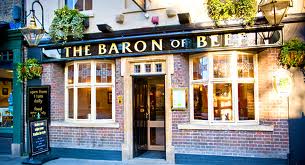 Scores on the Doors is an independent information service which now uses the Food Standards Agency national Food Hygiene Rating Scheme. Find out about this here.